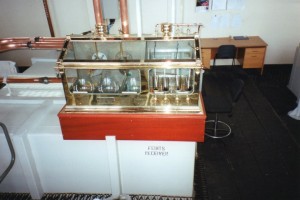 As most of you will know, I have been around the whisk(e)y business for a long number of years….56 to be precise. During that time I have witnessed many highs and lows, including some personal. However, let's talk about the industry here, and take a good long hard look at what has occurred since 1960.
In the mid 60's the was a significant ramping up of production, particularly by the DCL (effectively Diageo these days) and of course a few others, of a lesser size of company. Also, the very first completely new build distillery was officially opened in May 1960. The distillery in question was Tormore, which I was fortunate enough to manage from 1974 – 1977. Everything looked rosy, but as always things can be "overcooked" and a downturn happened. Then in the 1970's the same thing happened, full/increased production followed by cutbacks towards the end of that decade. The 1980's were brutal, and many distilleries were either mothballed or closed for keeps. The largest number of distilleries closed was in the DCL (UDV at that time) when they closed around 15 malt distilleries and 1 Grain distillery. Things only really began to recover again by the mid to late years of that decade, and then of course we had another hiccup, or more like a severe dose of indigestion, again in the mid to late 1990's. So, nothing in this business is "plain sailing", crystal balling is a very inexact science and only serves as an indicator as to the future consumption of the product.
Since the early 2000's the trajectory has been almost exclusively upwards, with new distilleries being built and now even in some cases expanding production capacity and of course there are many new entrants to the business. Bigger established companies have have re-opened mothballed distilleries, and the biggest of them all Diageo, has continued to increase it's overall capacity following the 1980's brutality. Therefore ALL Good ? Perhaps the line will continue upwards for the foreseeable future ? Perhaps !
History has such a habit of repeating itself that nothing can be ruled in and nothing can be ruled out. There is always a danger, risk if you like, that over production will occur again. Then What ?
Time alone will be the arbiter of that.
//John