NOW Known AS High Coast The following is what I wrote 10 Years ago in December 2010
From John McDougall:I arrived back in Scotland last Tuesday 07 Dec., following my nearly three weeks in Sweden mostly taken up with my involvement in the Box Whisky distillery, and it's start up. After several false starts and many near heartbreaking situations, and a long, hard and winding journey, which for me at least commenced in Nov. 2004, we managed to start up this magnificent little Swedish Malt Whisky Distillery. On Tuesday 30 November 2010 we fired up the wash still and commenced to produce the first Low Wines of this distillery's life. What a day, which was only surpassed on Friday 03 December, when we finally fired up the spirit still in earnest (we had previously distilled water through it like we did for the wash still), and like being in our spiritual home (Heaven) were were "floating on clouds" that afternoon, the realisation of All of the blood, sweat, and tears was there in all of it's wonderful glory…..The Box (Adalen) distillery was well and truly born!!!It was just such a privelege and an honour to have been present on such an auspicious occasion, and I TRULY believe that the whisky from this beautiful distillery in the Kommun of Kramfors will be WORLD Class and that it will make not only an impact in Scandinavia, but on the World Stage….The new spirit is just that good, and with brilliant casks well, I'm already watering at the mouth.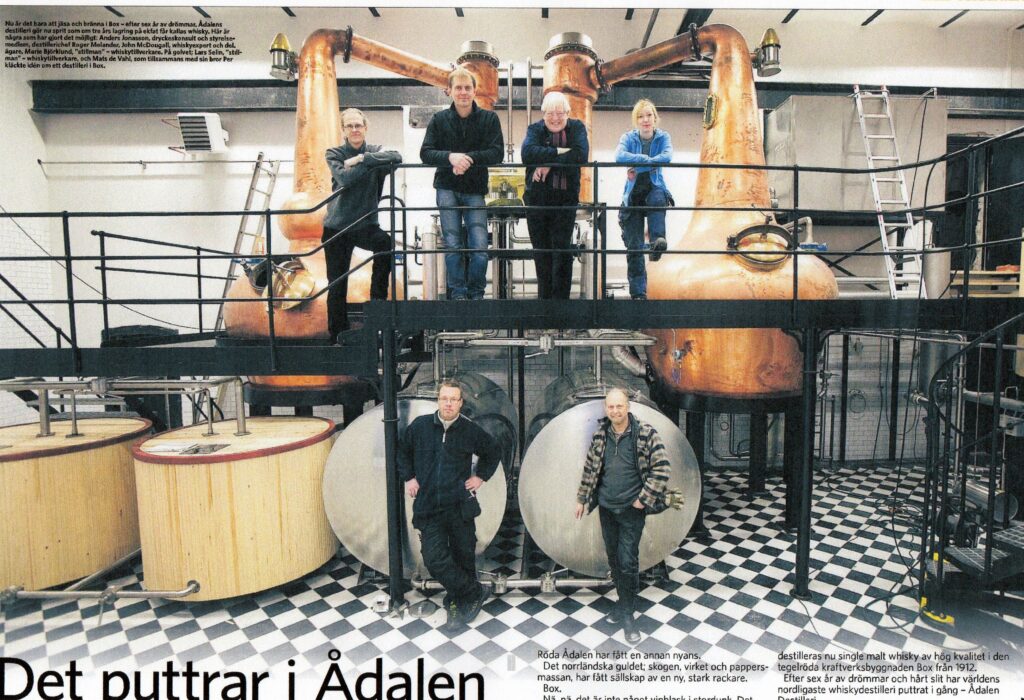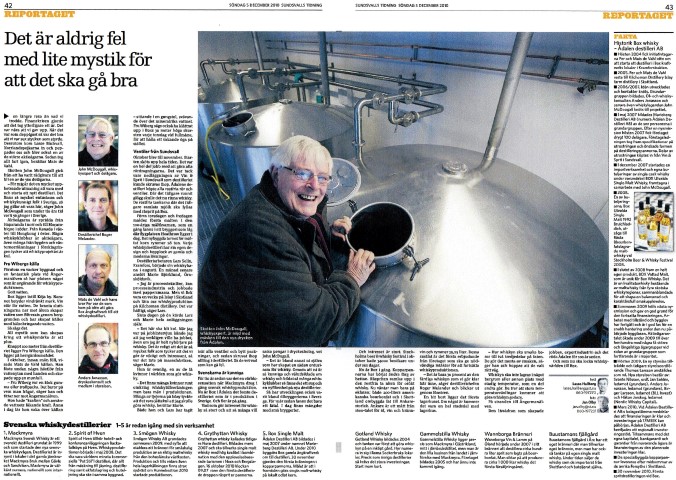 Now You are going from Strength to Strength ..
GRATTIS & BIG SKOL !! //John