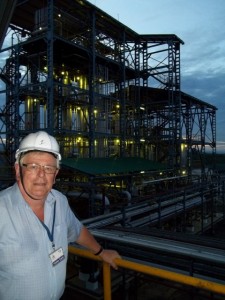 My work takes me to all type of intersting places.
This Distillery produces ENA (Extra Neutral Alcohol) of the Highest Quality and at the rate of 50,000 litres of pure alcohol every 24 hours !
I am honoured and proud to be a consultant to this super Family owned and run Company which is Headquartered in Guwahati the Capital of Assam.