First vacation for years!
Broke my shoulder on 1st night.
Spent all next day in hospital !
Morphined to the Hilt…..Making stupid utterances, but the hospital staff in Hereford were great.
They said that even under Very Heavy Sedation That I had them ALL laughing and crying their eyes out.
Me ? I got A Chauffeur Driven Ambulance tour of Shropshire & Herefordshire.
In A Bed At That !! While the Paramedics were busy pumping me full of Morphine.
Actually, my sense of humour sometimes worries even me, because i see the funny side quite often.
I have visited the dark side too often,AND That Is Definitely Not Funny.
I have almost been there a few times over the past week or so, Very Close in Fact.
I am now trying to recover from a traumatic period in my life…..Personal, NOT Business.
McDougall Motto translated ? VICTORY OR DEATH !!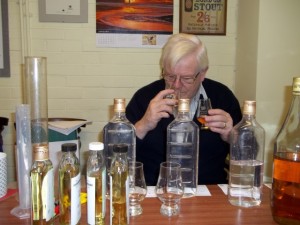 All The Best
John